About Anya
My name is Anya Dunham. I am a scientist with a PhD in Biology, an award-winning author, and a mom to three young kids.
I study ecology, a branch of biology that focuses on how living things interact with their environment and one another.
My award-winning book, Baby Ecology, looks at the science of baby's first year through the lens of ecology to help you create the best environment for your baby.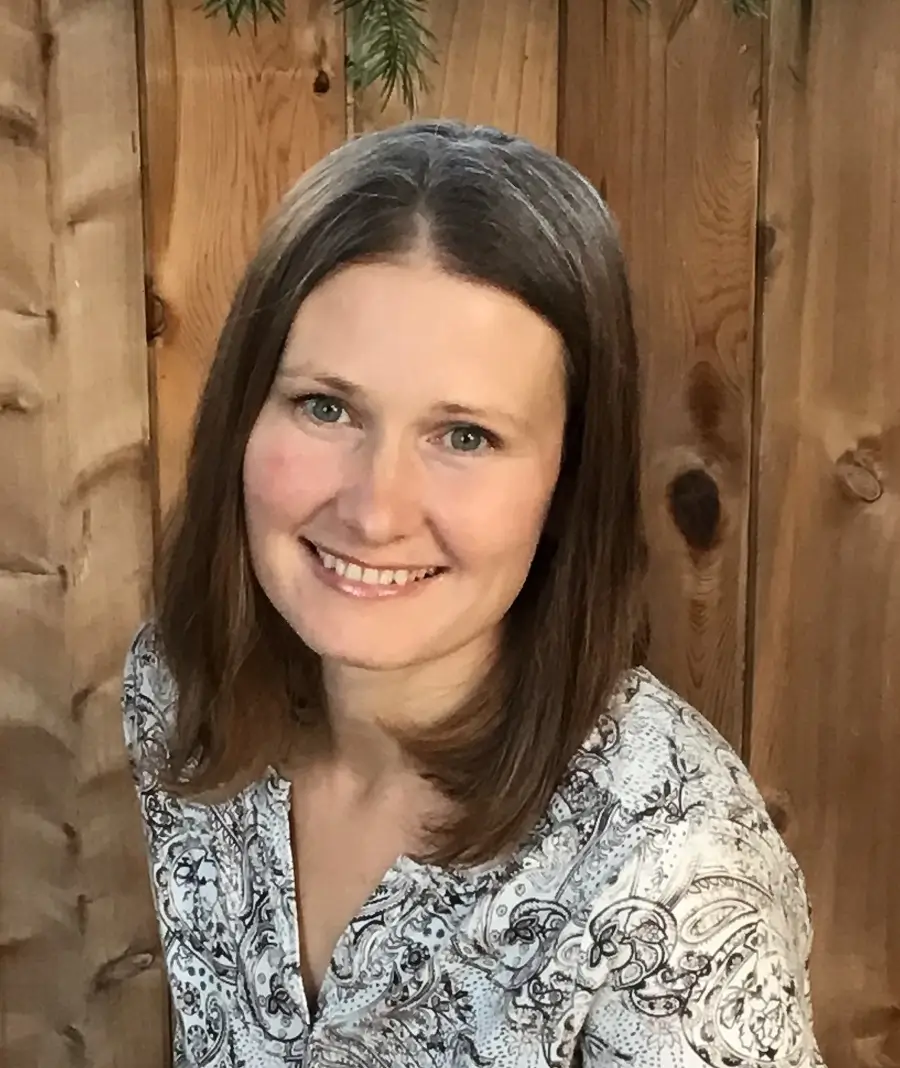 Browse blog articles, hear me talk about parenting as a guest on podcasts, or get in touch. I love hearing from readers!
FAQ
Q: What are your qualifications?
PhD in Biology (2005), MSc in Biology (2002)

 

Working as a Research Scientist studying ecology

>35 peer-reviewed papers in academic journals

Developed and taught university courses on study design

Pikler® Approach training: an Intensive with Zsuzsa Libertiny of the
Pikler Institute ("Responsive Practice with Babies and Toddlers"), 2023

Served as a Vice Chair at a non-for-profit daycare and preschool (2013-17)

Author of Baby Ecology: Using Science and Intuition to Create the Best Feeding, Sleep, and Play Environment for Your Unique Baby

Experience speaking about research on radio, podcasts, and television

Writing on parenting topics: Island Parent Magazine, West Coast Families, Shepherd
Q: Why did you write Baby Ecology?
After becoming a parent and not finding the resource I needed, I decided to create it.
Baby Ecology brings together the science on all important aspects of baby's first year in a whole-picture way and outlines the broad range of good options, so you can choose what works best for your family.
(more on the 'why' behind Baby Ecology)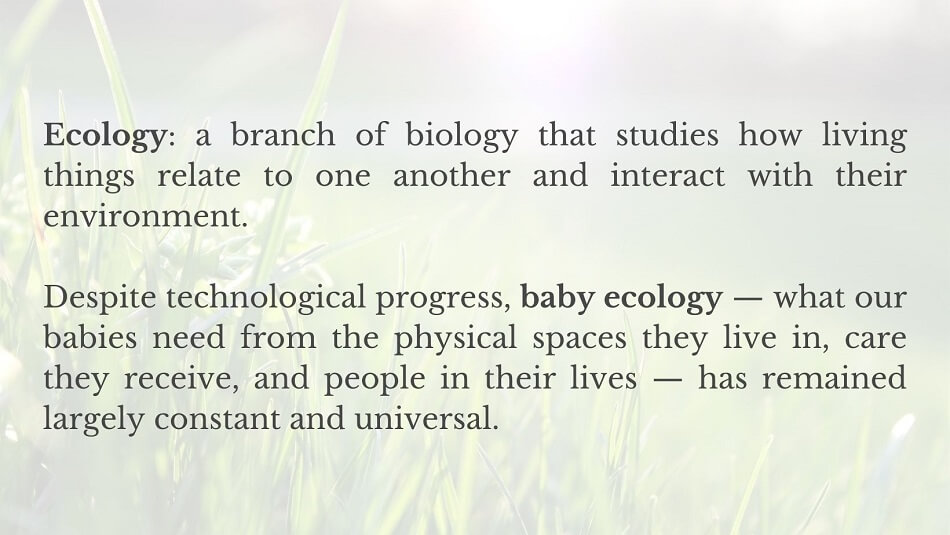 Q: What do you do at work?
Most of my research projects in marine ecology focus on figuring out what animals need to thrive at various life stages, especially when they are young.

For example:
For my MSc and PhD projects I investigated how baby king crabs feed and grow, and then developed methods to raise them in the lab so they can be released into the ocean to rebuild wild populations depleted by overfishing.
For postdoctoral work, I ran a series of lab experiments to determine the range of environmental conditions larval tunicates can live in. This research helped predict how much invasive tunicates might spread along the Pacific Coast of North America.
Since then I led a variety of research projects developing methods for raising baby clams in the lab and in the field; improving clam aquaculture methods; and preventing the spread of aquatic invasive species.
Most recently my research has focused on glass sponge reefs (unique habitats built by glass sponges) and on Marine Protected Areas in the Pacific Ocean.
You can find out more about my research on my ResearchGate page and my Scientist Profile page. 
Q: What else do you do?
My biggest strengths is connecting seemingly unconnected pieces of knowledge. This comes in equally handy in designing research projects, predicting family members' needs, and finding lost socks!
When I have a little extra time, I enjoy designing and sewing kid's clothes and working in our ever-evolving food garden.
Let's stay in touch
Find me on social media