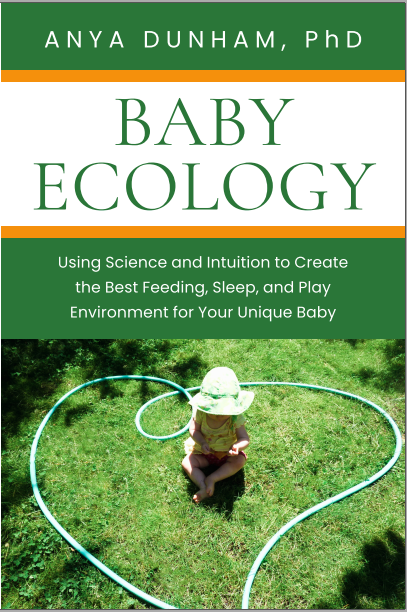 To write Baby Ecology, I carefully analyzed over 800 scientific papers.
First, I looked with the eyes of a scientist; I kept only what was true for all human babies, regardless of culture and family practices.
Then, I looked with the eyes of a mother and kept only what felt important for young families to know. Hundreds of scientific findings crystallized into 10 key building blocks of baby's environment that are easy to put in place yet often missing.
A multiple-award-winning book, Baby Ecology will show you what these 10 building blocks are and how to create them in your home and tailor them to your own unique family, so your baby has the support and freedom to sleep well, explore happily, grow into an adventurous eater, and reach their full potential.