DIY for newborn baby: Things to make that will last
by Anya Dunham, PhD
Ten simple, practical, and beautiful projects to make for your newborn or to gift others.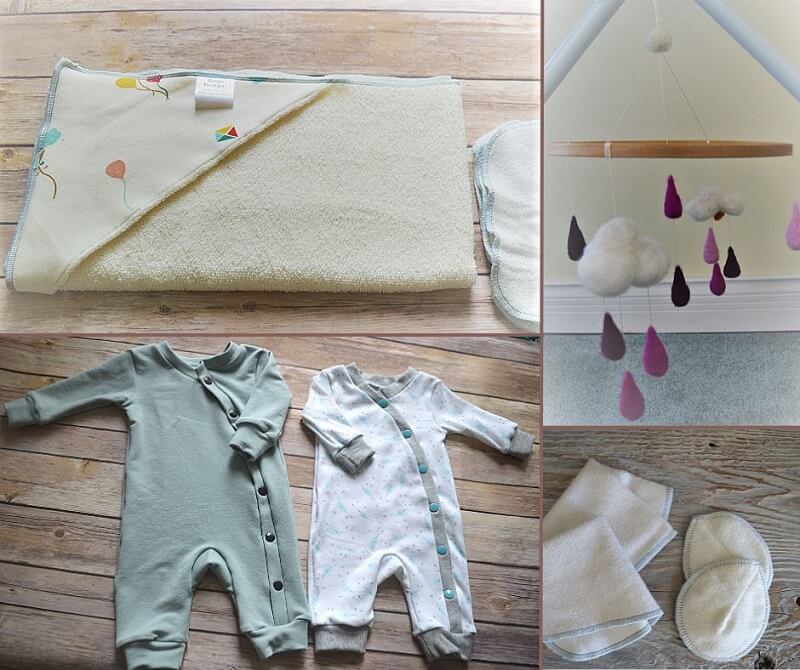 Making something special for your newborn can be such an enjoyable experience as you prepare for your baby's arrival.
It's no secret that babies grow and change in the blink of an eye. So is it worth making things that will only be used briefly?
My answer is, yes!
It's a nice way to relax, do something you enjoy, and connect with your baby. Plus, you can choose to make things that will last through your baby's first year - and even beyond. This article is about such "long lasting" projects.
My favourite DIY projects for babies fit into one or more of these categories:
Things you and your baby will use every day
Healthier or more environmentally-friendly alternatives to store-bought baby items
Special keepsakes
Do you sew, felt, or knit? Perhaps, you make your own soaps or home cleaners? Here are 10 simple, practical, and beautiful DIY projects you can make for your baby or to gift others. I hope you give at least one of these projects a try!

DIY for newborn baby: Things you and your baby will use every day
1. Sew a baby bath towel
Little hooded towels are great for keeping babies cozy after a bath. But have you seen those handy apron-like towels that allow you to wrap your baby right on your chest, safely using both hands?
I put together a free tutorial for a baby bath towel that combines both a hood and an apron-like feature. This project is quick and beginner-friendly.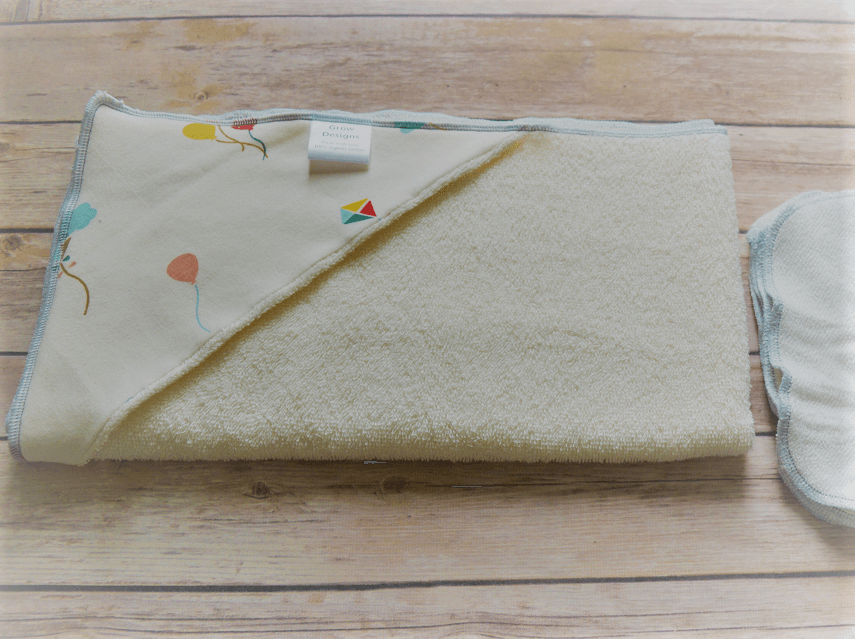 2. Knit, sew, or crochet a baby blanket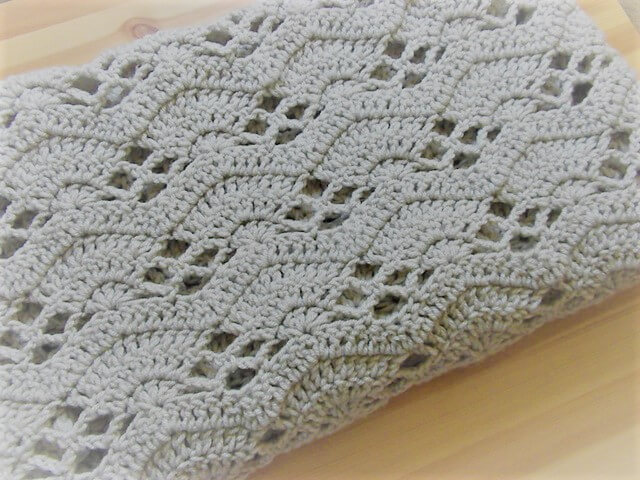 3. String together a unique mobile or nursery garland 
You can purchase pre-made felt pom poms at a craft store or off Etsy. Or, you can felt your own pom poms or other shapes out of wool - felting is very beginner-friendly and fun!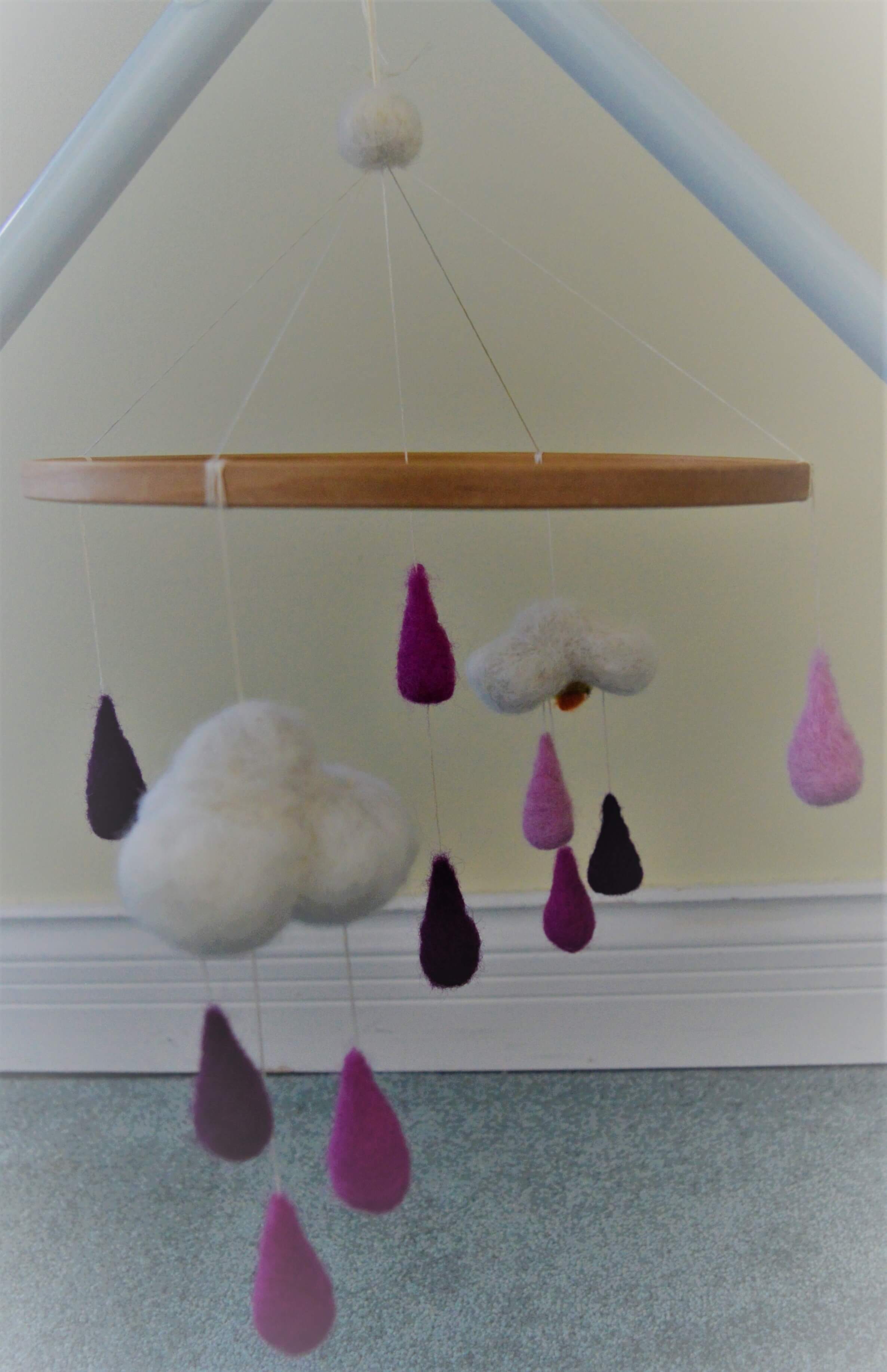 Have you heard that young babies see contrasting colours best? Although this is true, don't feel like you have to stick to a black-and-white or a bright primary colour palette. Your baby's vision will improve very rapidly:
By 2 months she will be able to scan her surroundings thoroughly
By 6 months she will see as well as an adult 1,2
Have fun choosing any colour combinations you like! Whether you go with a bright-and-bold primary colour theme or a muted pastel one, your baby will get to know their nursery as a lovely cozy space, because that's where they'll be cuddled, snuggled, rocked, and sung to.

4. Make a basket for baby essentials
This DIY fabric basket (tutorial coming soon) is simple, soft, and fits beautifully into any nursery décor. You can use it to store baby essentials like diapers, wipes, lotions, or tiny socks. Later, it can become a toy basket in your baby's play space: no firm edges to fall on.

5. Sew a Baby Nest
If you are fairly experienced with sewing, you will enjoy sewing a Baby Nest (also called a baby lounger). I made this Nest using Peek-a-boo Pattern Shop's Lullaby Line Baby Nest pattern: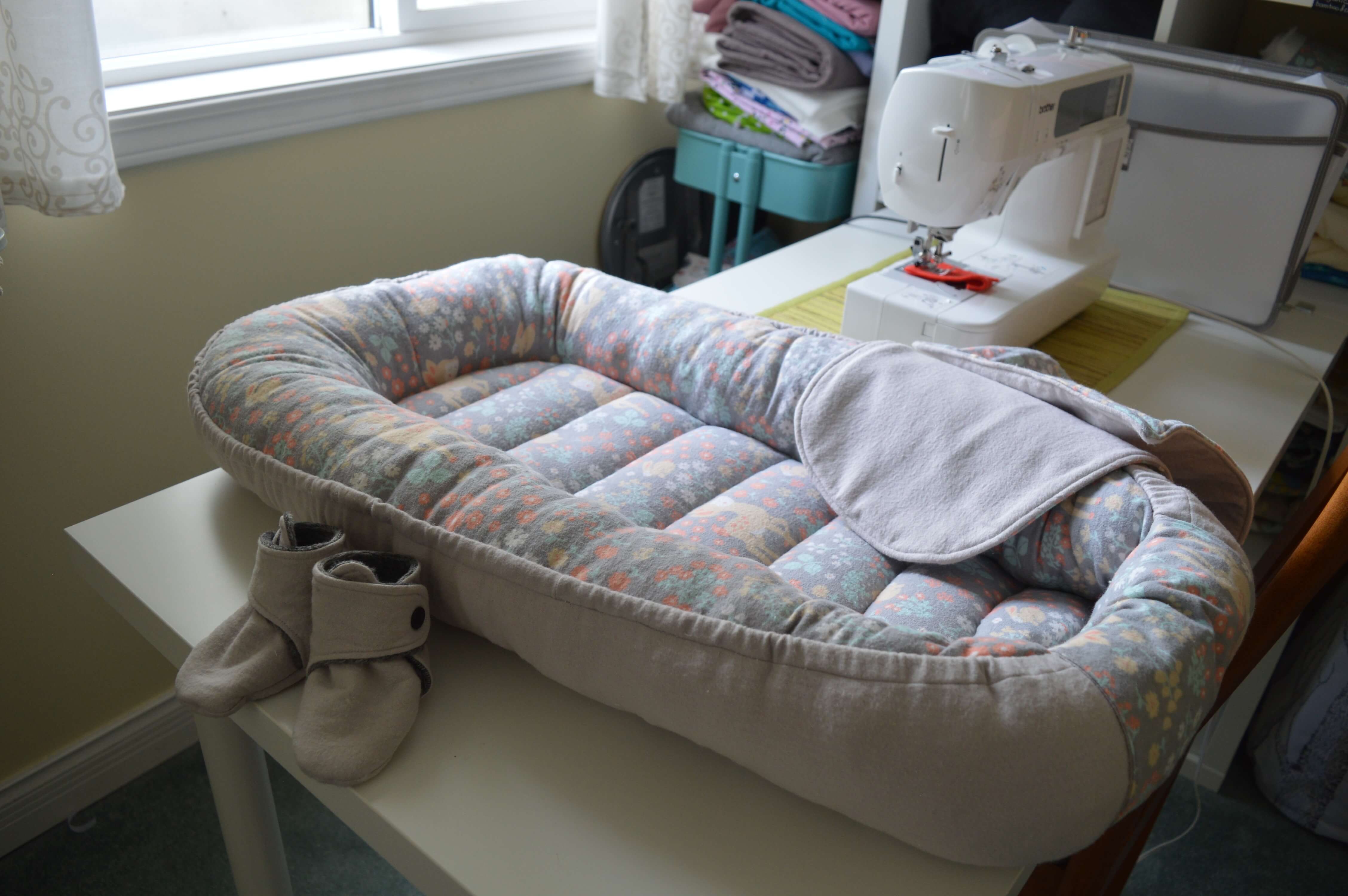 Baby Nest I made using Peek-a-boo Pattern Shop's Lullaby Line Baby Nest pattern.
The Nest is a clean and cozy space for supervised play, tummy time, diaper changes, and rest. Use the Baby Nest at home or bring it along on all of your adventures!
(The Nest should not, however, be used for sleep (see AAP recommendations). In addition, it should never be placed on soft, uneven, or elevated surfaces.)
We used our Nest every day in the first 4 months. I found the Nest particularly helpful for visually defining "baby's space" for older siblings. And it was areally special and fun project to make!
DIY for newborn baby: Healthier and environmentally friendly alternatives to store-bought items
6. Make cloth wipes and wipe solution
Homemade wipes are much more affordable, better for your baby's fresh skin, and kinder to the environment. Here is a tutorial for cloth wipes and wipe solution I really like.

7. Sew breastfeeding pads
If you plan on breastfeeding, make your own washable breast pads. They will be more comfortable and discrete that the single-use ones you can buy in stores.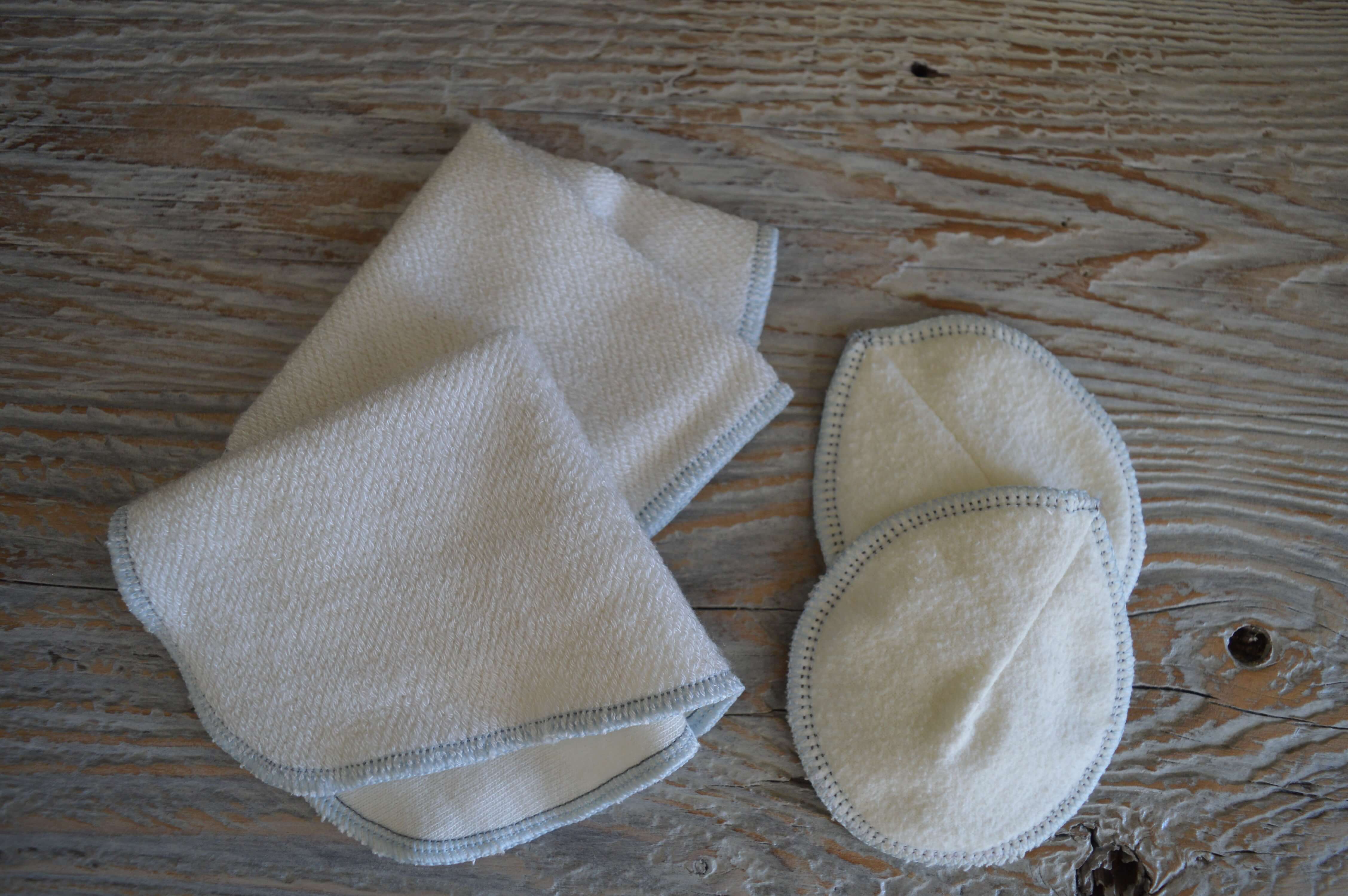 8. Make a sensory toy
Babies like exploring different textures and small details. A sensory toy like a taggie blanket made out of fabric and securely sewn-in ribbons make nice alternatives to store-bought plastic toys.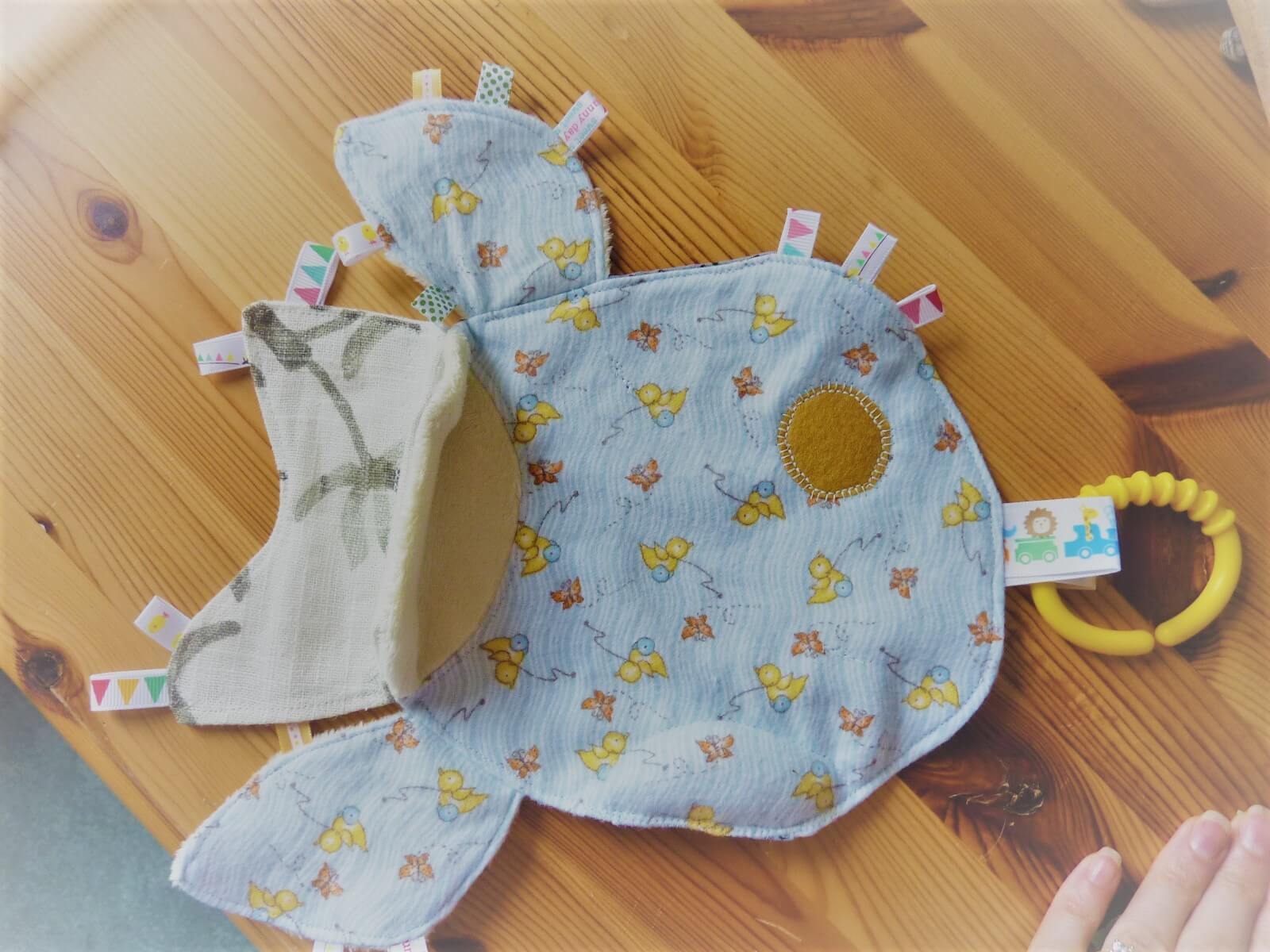 Here I added ribbons of various colours and textures. I made the tail of the fish crinkly by sewing in a piece of food grade crinkly plastic from a cereal bag between the layers of fabric.
DIY for newborn baby: Special keepsakes
9. Start a keepsake box
A keepsake or memory box is a small box for keeping special memories about your baby's birth and the first year. Buy or make the box now and begin adding some of the items, like ultrasound pictures or a letter to your baby. Continue adding items after your baby arrives (things to include in a keepsake box for baby).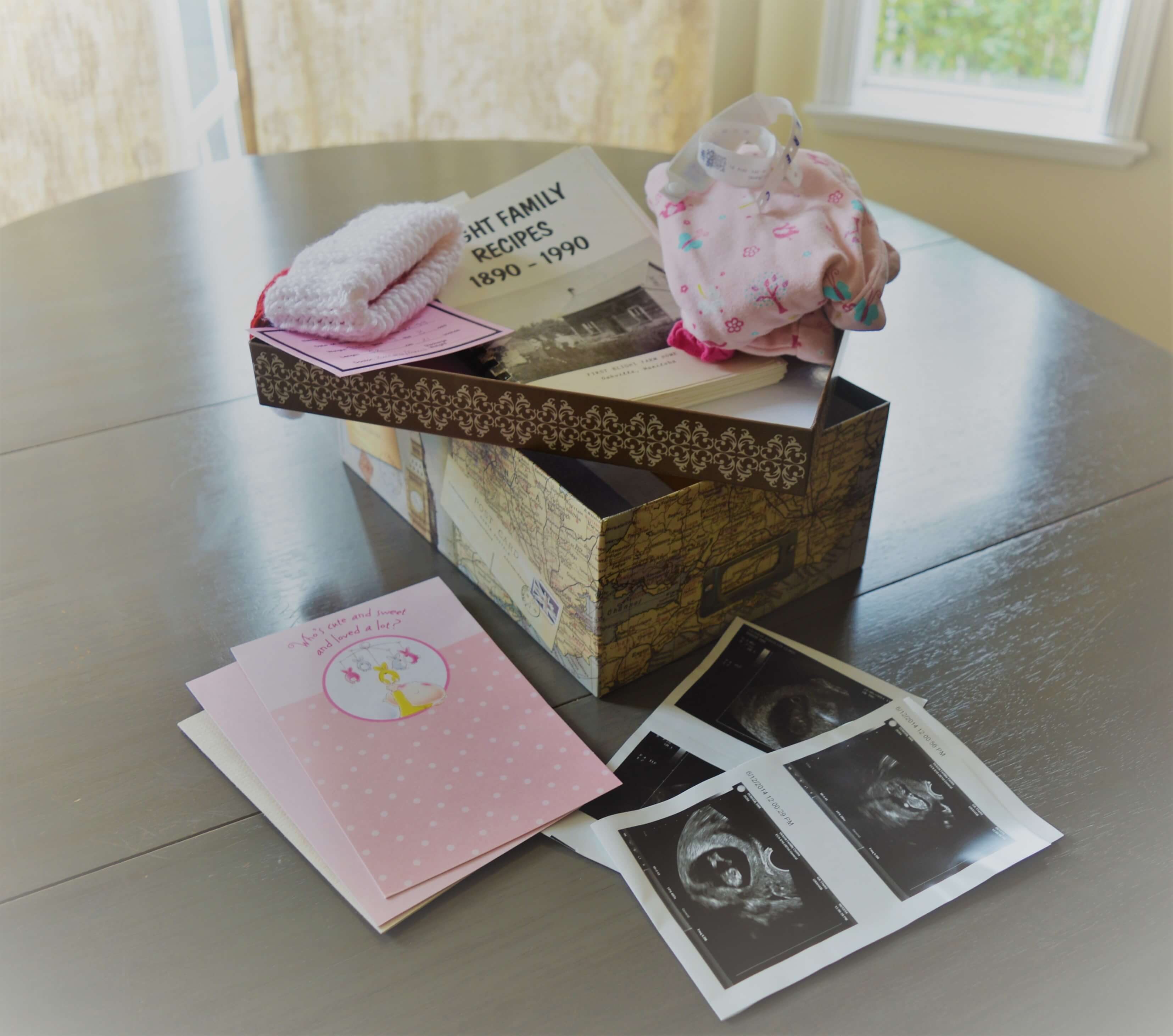 10. Knit or sew baby's first outfit (or going home outfit)
Baby's first clothes will likely be worn only for a few hours. Are they worth making? I think so. They are the very first things your baby will wear; they will feature in precious first photos; and they can be saved in a keepsake box later.
Make a sleeper, a hat, no-scratch mittens, or a headband. Consider making both "Newborn" and "0-3 m" sizes, even if your doctor has given you a good estimate of your baby's size. Sometimes babies surprise us with their weight or length at birth!
My favourite sources for baby sewing patterns are Lowland Kids and the Peek-a-boo Pattern Shop. Both offer several great free patterns to get you started.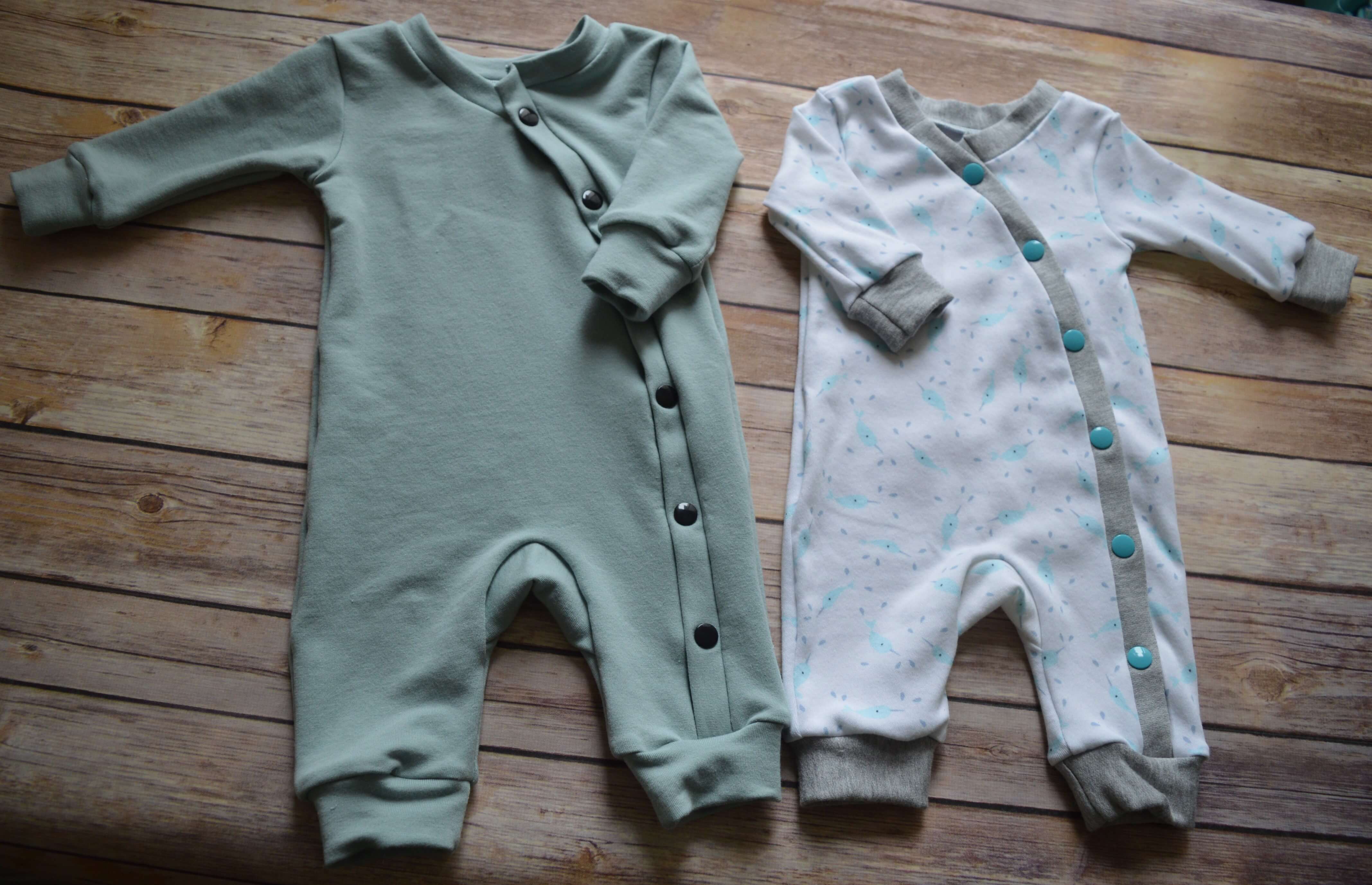 These 0-3 m and Newborn size baby sleepers are made of lyocell and organic cotton.
So, what are you going to make?
---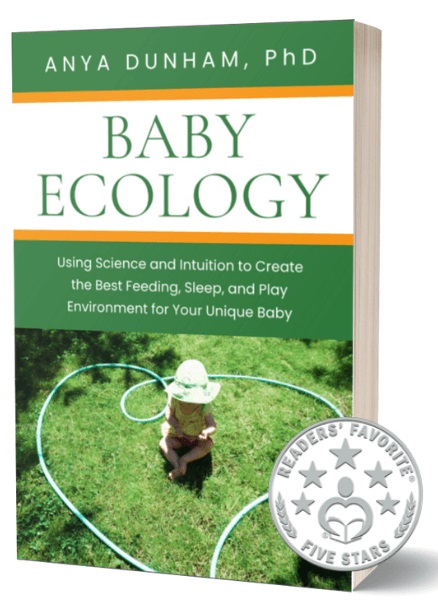 In my award-winning book, Baby Ecology I analyze the science of baby's first year to  help you create the best conditions for your baby's learning and development. Take a look to see if this book is a good fit to get for yourself or as a gift for any new parents in your life!
---
*This post contains affiliate links; I may earn a small commission when you make a purchase through links on my site at no additional cost to you.
---
1. Slater A. (2002) Visual perception in the newborn infant: Issues and debates. Intellectica 34:57-76

2. Maurer D, Lewis TL. (1979) A physiological explanation of infants' early visual development. Canadian Journal of Psychology 33(4):232-52
---
---
Using hundreds of scientific studies, Baby Ecology connects the dots and helps create the best spaces and experiences for sleep, feeding, and play. Now available in stores!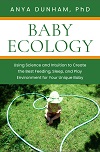 ---
Warmly,
Anya